Diving
Lion Fish Tournament at Playa Tranquilo !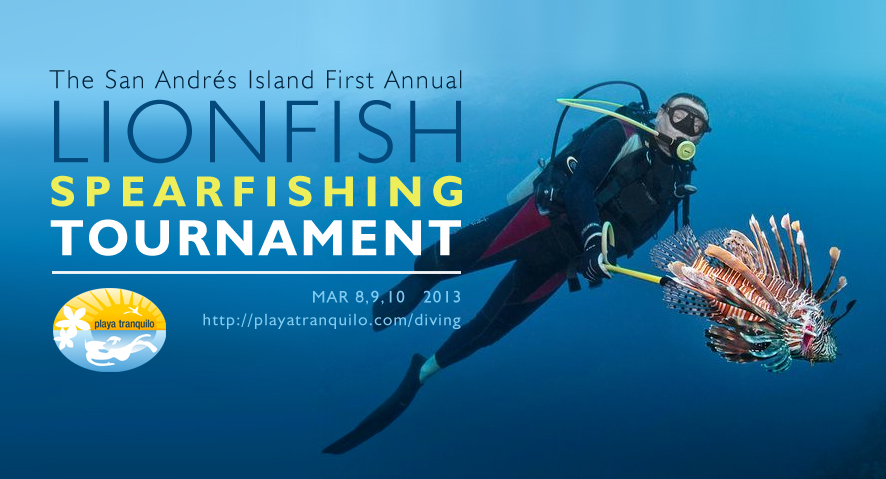 Dive with us !
Providencia and Santa Catalina, is a UNESCO World Biosphere Reserve and is home to one of the longest Coral Reefs in the America's.This also makes it home to some of the finest and most unexplored diving in the Caribbean…


Your private dive center
At Playa Tranquilo, we are fortunate to have our own private dive shop on the property (currently under renovation, but operational) and fabulous diving from the edge of the property. Just 175 meters off the edge of our property is an amazing wreck that can be explored both day and night.
Additionally, we organize dives directly from the property. Unlike the larger resorts on the island, your dive excursions are limited to those guests that wish to go with you. More often than not, the dive groups consist of no more than the dive master, you and your guest(s). This not only makes for a more intimate experience, but also allows you to explore areas undersea that you would not otherwise be able to with a large group.
Packages Include: Accommodations in a standard room (you can upgrade) with 2 double beds or one king, breakfast only, 2-tank dives .Please call for single and triple rates. Please contact us for more info  
Discover Our Diving Packages !
Here some pictures of our one to one diving courses.Instructors can give you all the attention you need…
more pictures